Protect your business from costly accidents.
Learn about workers' compensation insurance, what's covered, what's not, and how ProService can help you contain costs.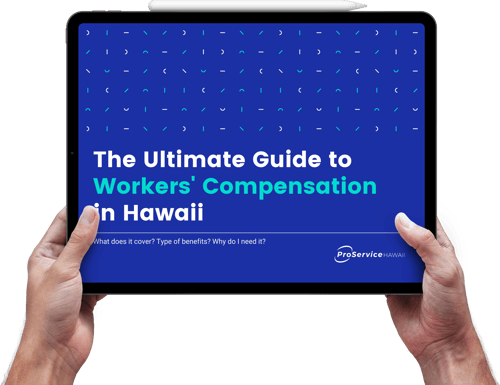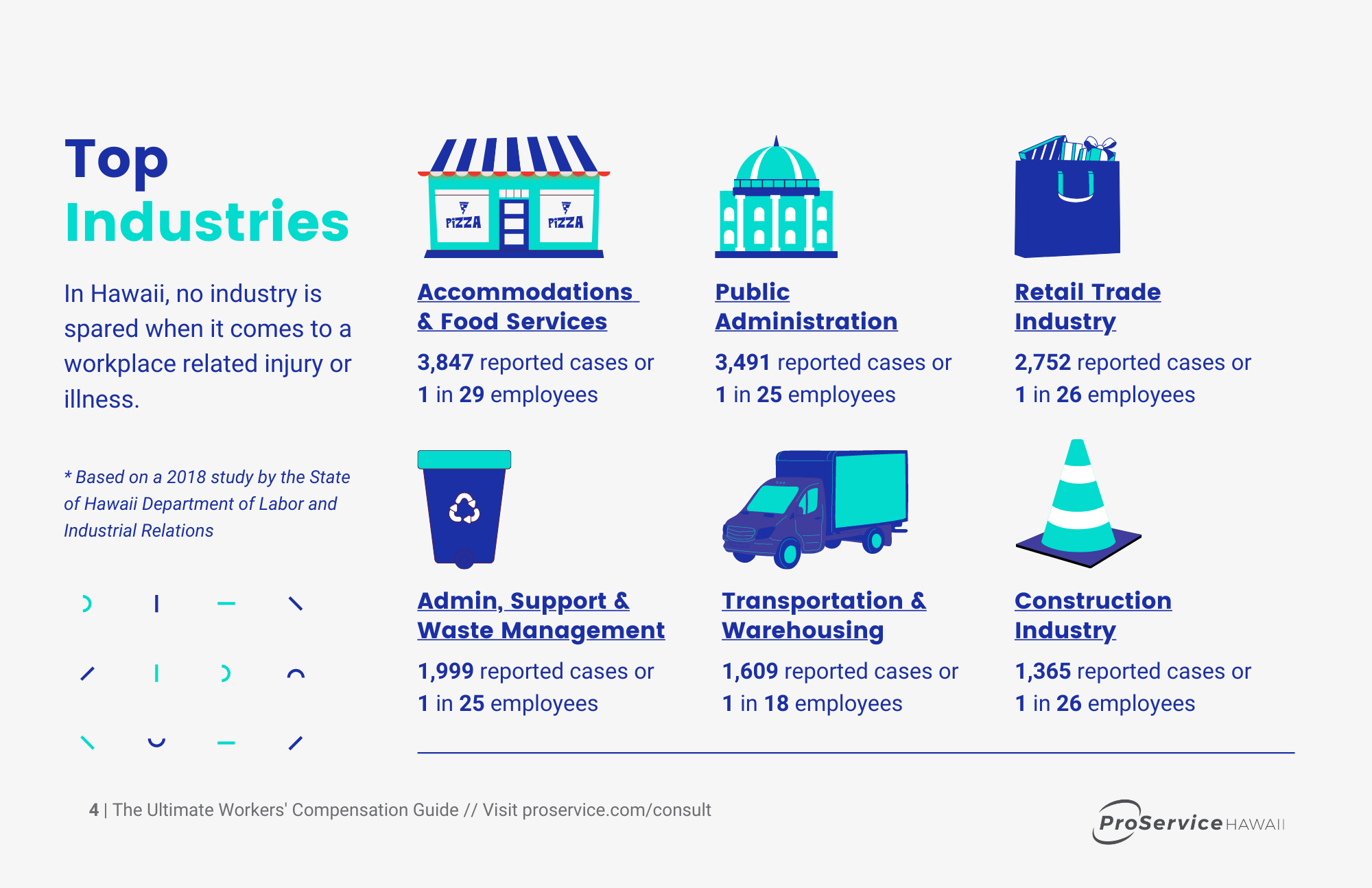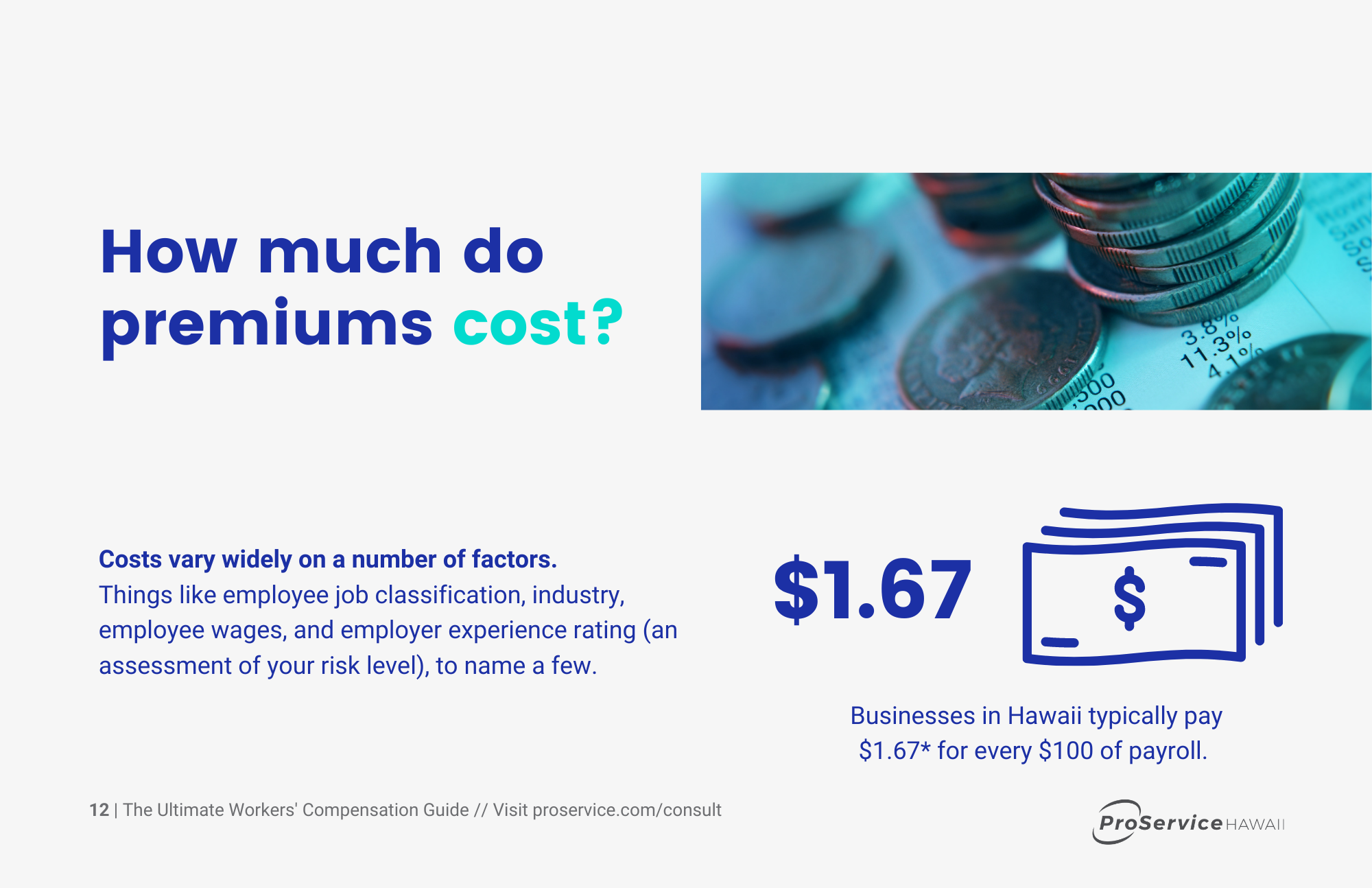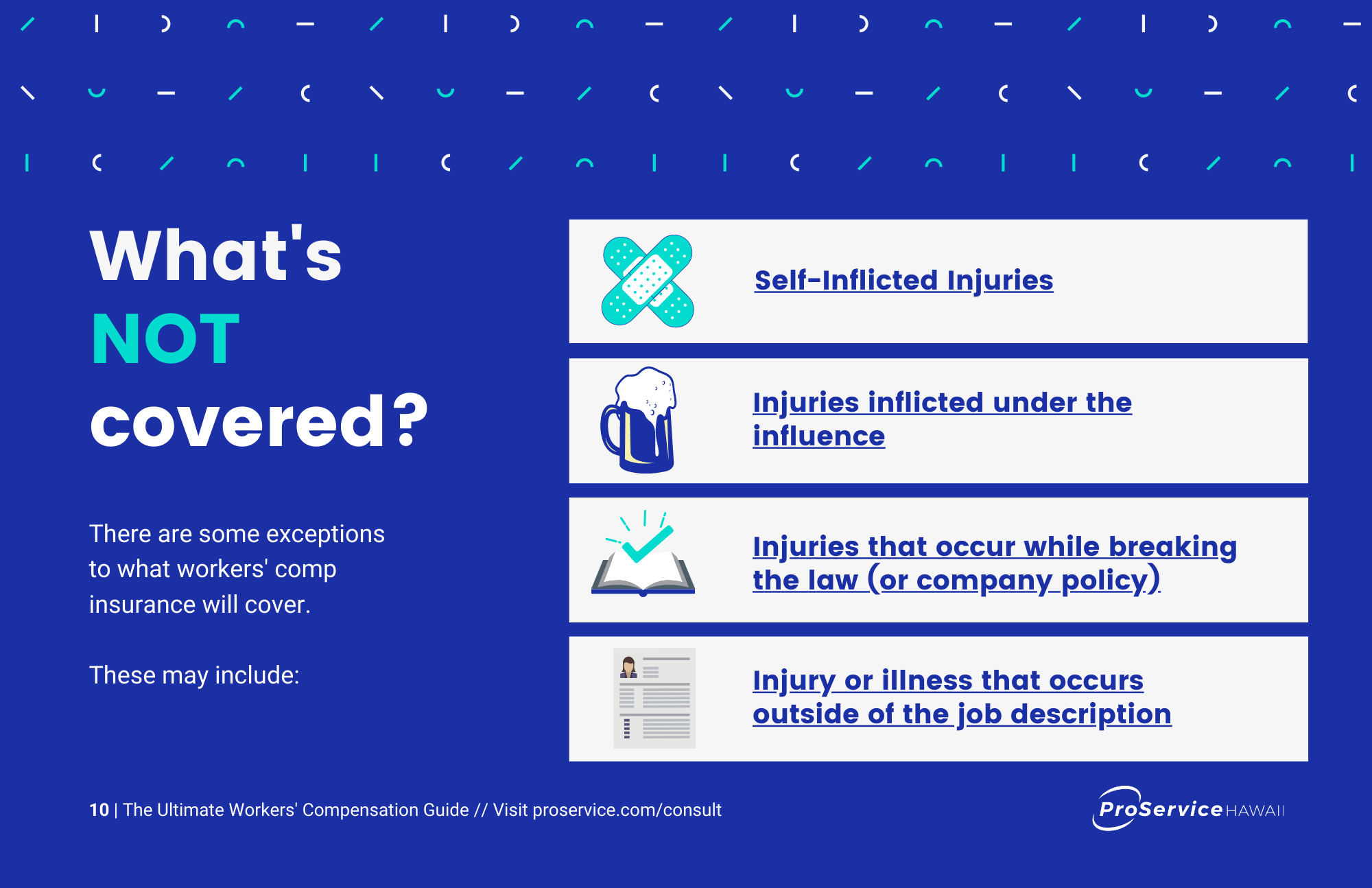 Hawaii law requires every business with employees to have a workers' compensation insurance policy. If you have to have it, learn how to get the most value out of your policy. In this short guide we break down everything you need to know:
What is workers' comp insurance?
Why do I need it?
What are the most common injuries?
How much does it cost?
How can an HR partner help you save 5-10%?
Did you know?
ProService has helped Hawaii employers save $5,600 per employee on workers' comp insurance over the last eight years.*
*Calculation based on eight-year average savings for ProService clients, across workers' comp insurances. Actual prices and savings vary specific to each business situation, experience, and history.

"Our workers' comp and health insurance costs were going up and up. It was ridiculous. Once we started working with ProService, our rates stabilized and stopped rising at the same time other companies were telling me that their insurance rates were over the top."
Fred Lau, Owner, Fred Lau Hawaiian Maintenance Company