THE QUICK GUIDE TO:
Employee Retention Tax Credits
Get tips on what the Employee Retention Tax Credit is and how it can provide financial relief for your business.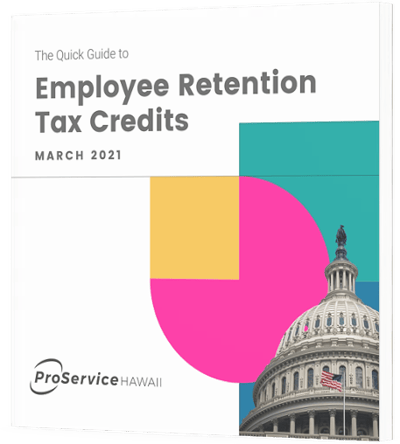 The Employee Retention Tax Credit (ERC) is a payroll tax credit for qualified wages and health care costs. ERC was newly expanded and extended through December 31, 2021. In this guide, we answer your questions on ERC such as:
What is ERC?

Who qualifies?

How is ERC calculated?
2020 vs. 2021?
How does ProService help?