How to Create a Benefits Package That's Right for Your Business
Get tips on creating a well-rounded benefits package to attract and retain top talent.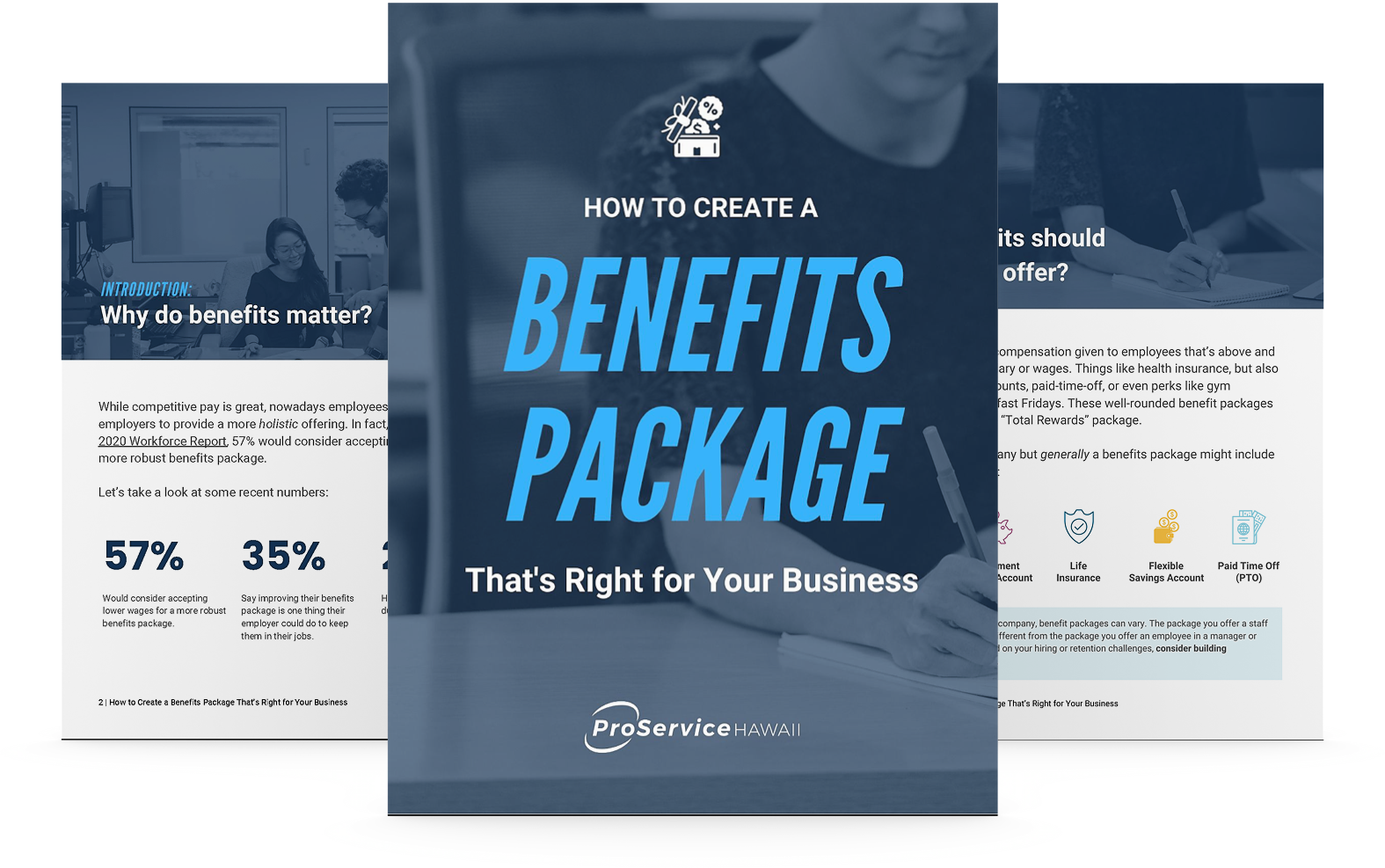 While competitive pay is great, nowadays employees are looking for employers to provide a more holistic offering. According to one study, 57% would consider accepting lower wages for a more robust benefits package. In this guide, we help you consider your options and consider answers to key questions like:
Why do benefits matter?

What benefits should businesses offer?

What are the requirements when offering benefits?
What should businesses look for in a provider & plan?
How does ProService help businesses offer benefits?