W E N E E D Y O U R V O I C E !
State unemployment taxes (SUTA) are automatically rising in 2023 according to state law. For a 30-person company, it could mean $31,000 in additional taxes! But, the tax increase doesn't have to be this big. We can advocate that a law be passed to reduce the size of the tax increase and help Hawaii employers control their costs. Join the effort!
Our State Unemployment Fund is Still Recovering from the Pandemic
When the pandemic hit Hawaii, we depleted our state unemployment fund, which provides benefits to unemployed workers. We even took a nearly $1 billion dollar loan with the federal government to cover unemployment (UI) benefits. Heading into 2023, we've cleared our federal debt, and our state fund has ~$120 million. While this is good news, the fund hasn't reached the required $1.3 billion that's required to prevent an state unemployment insurance taxes from rising. According to our state laws, unemployment tax rates for 2023 will be determined by tax schedule F (an increase of two tax schledules, up from schedule D in 2021/2022) -- unless we change the law!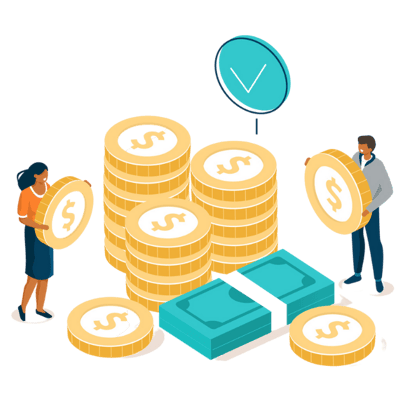 What is SUTA Tax, Anyway?
As an employer, one of your payroll responsibilities is to pay certain payroll taxes, including SUTA. The State Unemployment Tax Act (SUTA)* tax is a type of payroll tax that requires employers to pay into a state Trust Fund that funds benefits to employees who lose their jobs to layoffs, furloughs, or reduced work hours. In Hawaii, like many other states, employers are 100% liable for the cost of unemployment insurance.
* Sometimes SUTA tax is referred to as state unemployment insurance tax, SUI, or UI tax.
ProService Hawaii's Position:
Increasing the Tax Schedule from D to E (Not F)
Will Replenish the Fund and Help Hawaii Businesses
At ProService Hawaii, we believe that increasing the tax schedule from D to E (and F), and holding it at E for the next 2 years, is the best course of action to both replenish the fund, and help Hawaii businesses manage their labor costs during inflationary times.
Stay tuned! Opening Day for the Hawaii State Legislature is January 18th, 2023. Once bills relating to SUTA taxes are introduced, we'll update this section with more information.

Share this site with your business colleagues. We need the word to get out and let businesses know this is coming!
When: ASAP

Call and email your
Representatives
&
Senators
. Tell them this is a problem and you are counting on them to find a solution.
When: Now - January
(before the next Legislative Session)

Businesses can submit testimony of impact during the Legislative Session. Here is a sample testimony to get you started, as well as instructions on how to submit it.
When: January - March TBD
We have taken the lead to attack a large and looming issue that affects every business: significant scheduled increases in State Unemployment Insurance taxes in 2023. Why? As the state's largest and most trusted HR partner, we believe it's our job to look ahead and help predict, manage and mitigate labor cost increases for Hawaii employers This is especially true when times are tough. During the last few months, ProService has worked with Governor Green's administration and lawmakers to advocate for much more moderate SUTA rate increases than those mandated. But we need your help. We need your voice. Join us in our effort to lower SUTA taxes!