ON-DEmand Webinar:
CEO Panel: Taking the Sting out of Rising Labor Costs
Tough economy, rising costs, and minimum wage increases. How are local companies addressing these concerns? Hear from top Hawaii business leaders as they discuss the ripple effect of upcoming minimum wage increases and strategies to address today's economic pressures.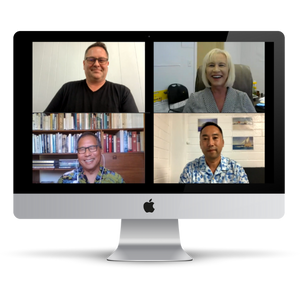 Business Owners Reveal How They Address Rising Costs
In the webinar, our C-suite panelists will share:
The impact of inflation on their business
Their plans for rising minimum wages and wage compression
How they will fund increased labor costs– from increasing prices to cutting expenses etc.
Tips for improving operating efficiency and staff productivity
- Daniel Kim, Owner and CEO, Aloha Dry Cleaners
- Michele Ku, President and CEO, Arc of Kona
- Jonathan Lee, COO and Co-Founder, J&J Consulting
- Moderated by Steve Seto, VP of Marketing, ProService Hawaii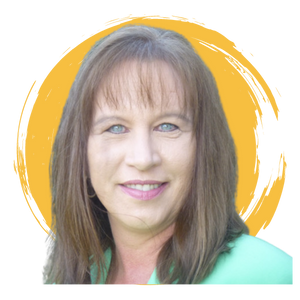 Michele Ku, President and CEO, Arc of Kona
Our Featured Speakers:
Michele Ku, President, and CEO, Arc of Kona
Michele Ku is the president and CEO of Arc of Kona on Hawaii Island. The not-for-profit Arc of Kona supports and assists people with disabilities to achieve their fullest independence and live self-determined lives through a combination of home and community-based services. This includes employment services enabling employers to recruit and hire Arc participants - high school age and beyond. Michele has been with Arc of Kona for 17 years, starting as a field supervisor in Honokaa. Michele is a fantastic success story of organic growth right here in Hawaii. While working full-time for the Arc, Michele earned her master's degree in organizational and not-for-profit leadership and eight years ago was appointed to lead the entire organization. Michele is known for her compassionate leadership style, proactive, visionary strategy, and excellence in translating strategy into execution. To learn more about Arc of Kona, visit http://arcofkona.org/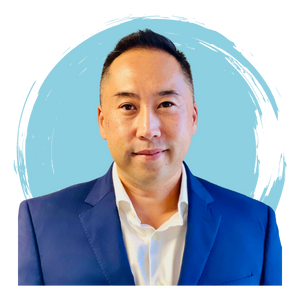 Daniel Kim, Owner and CEO, Aloha Dry Cleaners & Laundry
Daniel Kim, Owner and CEO, Aloha Dry Cleaners & Laundry
Daniel is a founding partner and CEO of Aloha Dry Cleaners and Laundry. Consistently voted Best of Hawaii's Viewers' Choice Awards for dry cleaning, laundry and alterations, Aloha Dry Cleaners is the first to bring environmentally safe "professional wet cleaning" of fragile garments and textiles to Hawaii. Aloha Dry Cleaners currently operates three Oahu locations serving commercial and retail customers, with two new locations opening in 2023. With over 20 years of global hospitality experience, Daniel saw an opportunity to bring his innovation and customer service approach to our local garment cleaning industry. He trains every employee to engage genuinely with their customers, meeting each customer's needs with very clear and transparent expectations. Daniel believes this service experience is the key to Aloha's continued growth and success. And thus, the name Aloha Dry Cleaners & Laundry. To learn more, visit https://www.alohadrycleaning.com/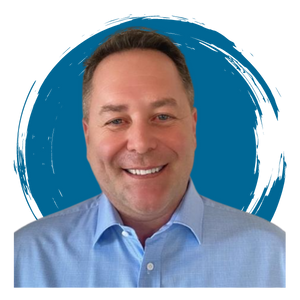 Jonathan Lee, Co-Founder and COO, J&J Consulting
Jonathan Lee, Co-Founder and COO, J&J Consulting
Jonathan has spent the last 30 years in various hospitality and food service roles. Over the last 15 years, he served as VP of International Operations, focusing on business efficiencies and maximizing profitability with two global corporations. Earlier in his career, he was an Executive Chef with Intercontinental Hotels in New York City, Maryland, and Europe. During the onset of the Covid Pandemic, Jonathan and his wife, Joanne, started J&J Consulting, partnering with Hospitality and Restaurant companies to begin, improve, and renovate businesses. Jonathan has worked alongside industry leaders with a hands-on and free-thinking approach. He has proven to strengthen the companies with financial efficiencies and improve service and guest satisfaction. To learn more about J&J Consulting, contact Jonathan at Jonlee.travels@gmail.com.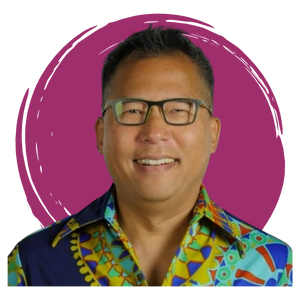 Steve Seto, Vice President, ProService Hawaii
Our Webinar Moderator:
Steve Seto, Vice President of Marketing, ProService Hawaii
About ProService Hawaii
Since 1994, ProService Hawaii has helped employers hire, manage, and grow their teams with bundled solutions for payroll, benefits, HR administration, compliance, and advice. Serving over 2,500 clients, ProService Hawaii has five offices on four islands and is committed to making it easier to be a Hawaii employer. ProService Hawaii is repeatedly recognized as one of Hawaii's Top 250 Employers and Best Places to Work. To learn more, visit www.proservice.com or call us at (808) 427-4032 for a free 15-minute HR consultation.