New Hire Onboarding Checklists & Templates for Managers
You've found a great new hire and they've accepted your offer. What's next? Employee onboarding. It's a big task so we've created templates & checklists to help you never forget an important step!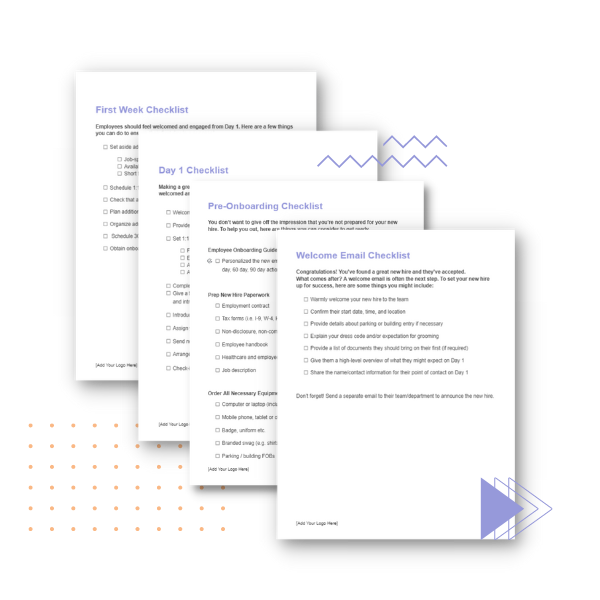 Employee onboarding is the strategic process of integrating employees into the organization. Here's your starter kit!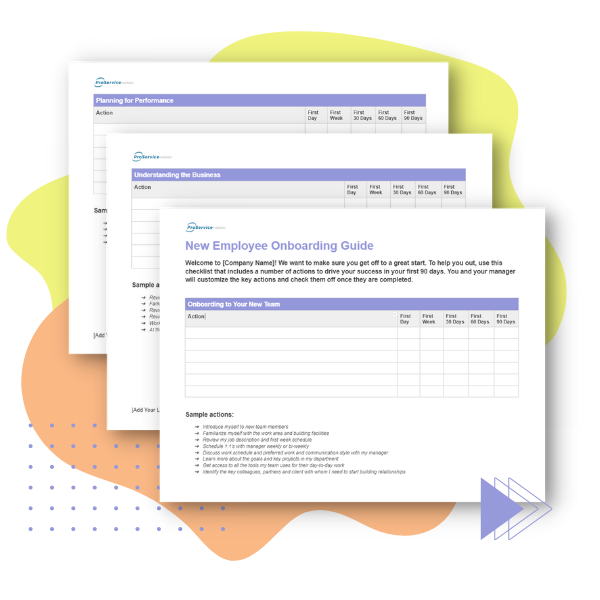 Get 4 onboarding checklists for managers (Welcome Email, Pre-Onboarding, First Day, and First Week checklists)
New employee onboarding action plan template (for Onboarding to the Team, Understanding the Business, and Planning Performance)
Bonus article to help you think about onboarding remote workers