The Complete HR Glossary for Hawaii Business Owners & HR Pros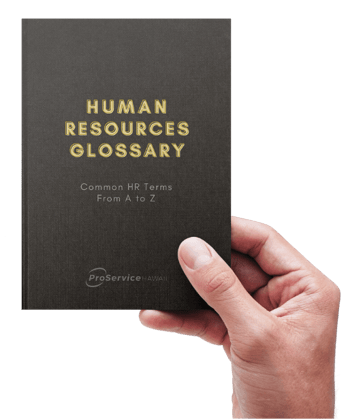 Easily look up common HR terms from Accruals to Voluntary benefits.
Whether "human resources" in your official title or not, people who manage HR are their company's unofficial psychologist, event planner, peacemaker, lawyer, teacher and administrative assistant. And there's a lot of terms to know. No matter what role you have, ProService Hawaii wants to help. Our complete HR glossary has everything you need to brush up on essential HR terms and acronyms.