2022 HR Calendar for Hawaii Businesses
Download our 2022 HR Calendar to get all the important dates you need to know for a stellar year.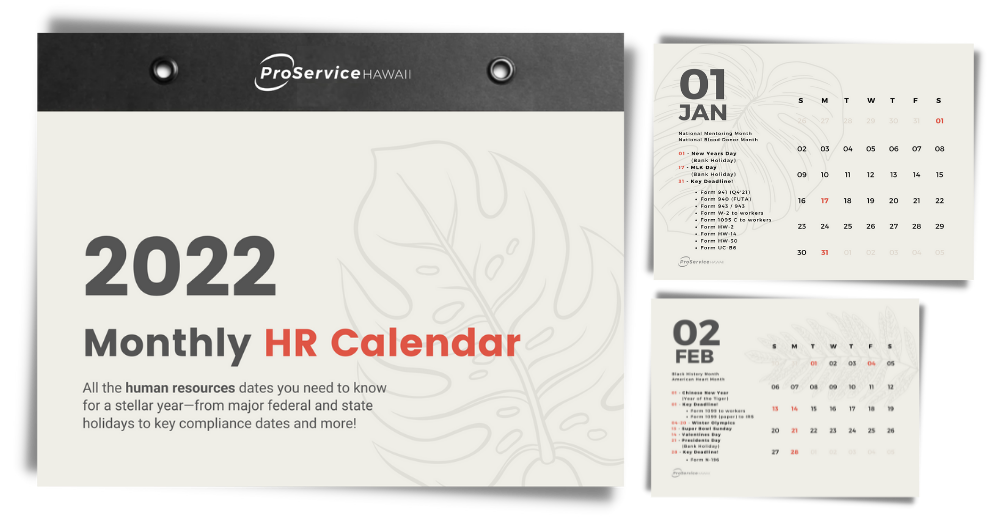 The future is bright! To help you get a head start, we compiled key HR dates and deadlines to keep you and your workplace ahead.
In this calendar you'll find:
Key HR Compliance Dates & Deadlines
Federal, State & Banking Holidays & Observances
Plus all the other key dates relevant to Hawaii employers