The Great HR Debate: Outsource Payroll & HR? Manage it In-House? Or Something In-Between?
Finding the payroll and HR solution for your business can be challenging. We created this guide to help Hawaii businesses explore their options and determine the best approach for their business.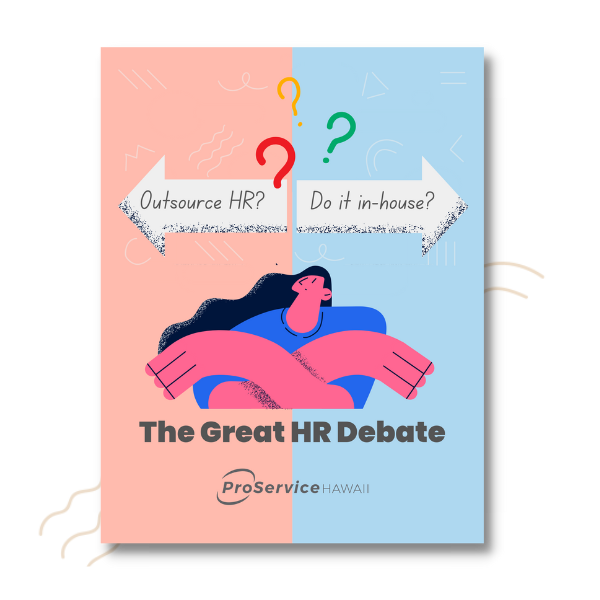 Which way to manage payroll and HR is right for your business? Our guide helps you explore your options!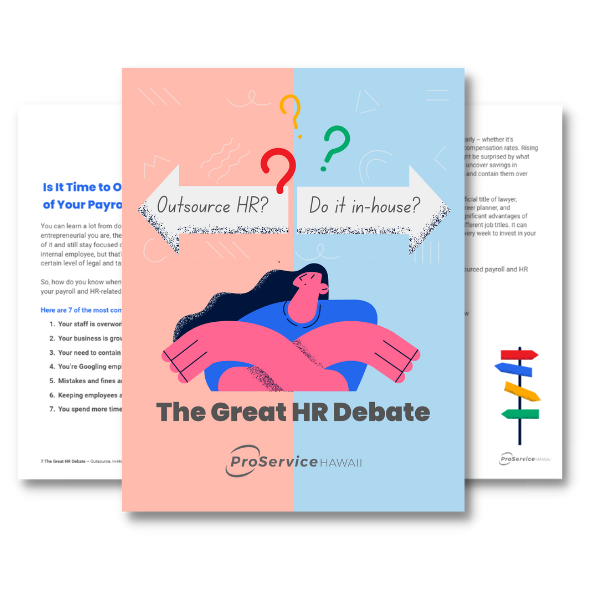 Your business is growing. Business owners and HR leaders alike must figure out how to stay focused on growth goals while expanding at scale. Failure to do so and you risk getting bogged down with admin work. Enter the great HR debate.
In our guide, get answers to your top questions:
Should I outsource payroll and HR?
Build out my payroll and HR capabilities in-house?
Or do some combination of both?
We've put together this guide to help you consider your options.