Your 2021 HR Calendar
Download our 2021 HR Calendar to get all the important dates you need to know for a stellar year.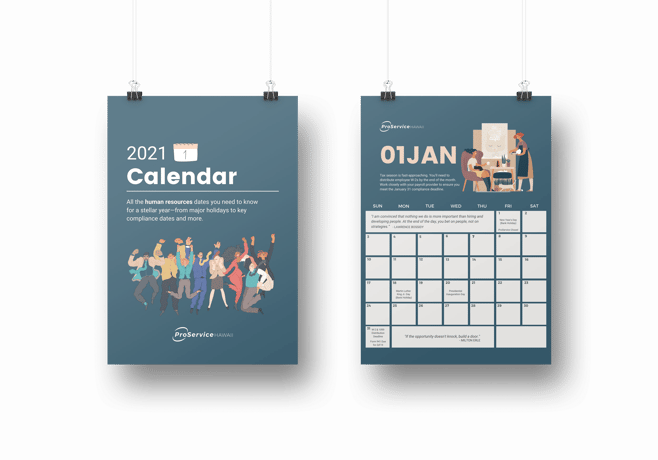 Goodbye 2020. Hello 2021!
The future is bright! To help you get a head start, we put together a 12-month calendar of key human resources and compliance dates and deadlines you need to know to keep your workplace on track.
In this calendar, you can find:
Key Compliance dates
Local and national holidays
Key Observances
HR Tips and More
Download this calendar, print it out, and hang it nearby so that you're always ahead!