Prepare for a Surprise HIOSH Inspection
Download our HIOSH Inspection Preparation Guide and know what to expect when a inspector arrives.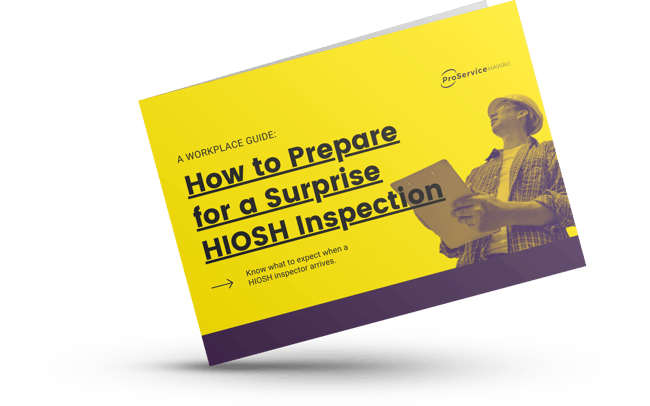 How to Survive a HIOSH Inspection
The health and safety of employees have become increasingly important in the era of COVID-19.
Although there's nothing stopping HIOSH inspectors from showing up unexpectedly at your job site, there are things you can do to become better prepared.
In this guide, you can find information on:
HIOSH 101
6 Inspection Triggers
Top 10 Most Common Citations
Common COVID-19 Citations
How ProService Helps