What Changes When Your Business Grows to 20,50, or 100+ Employees?
Learn about these 8 rules and regulations that affect your business as you grow.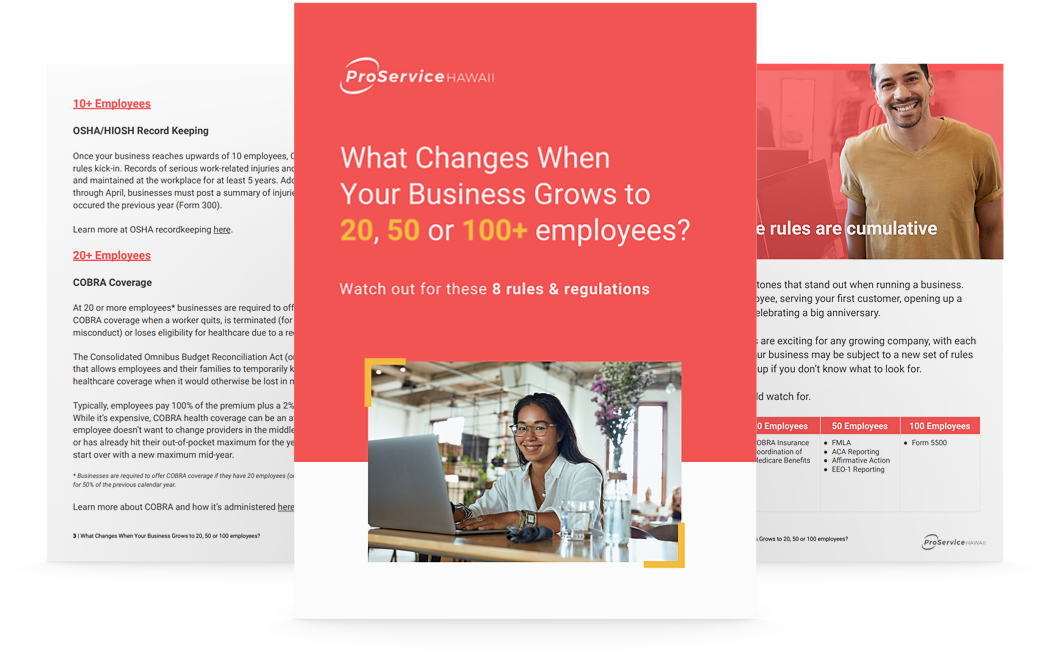 While seeing your company grow may be exciting for you, your business may be now subject to a new set of rules that can easily sneak up if you don't know what to look for. Learn more about:
Growing to 10+ Employees
Growing to 20+ Employees
Growing to 50+ Employees
Growing to 100+ Employees
How ProService can help you grow.