Growing & Scaling Your Business to Last
Get practical advice for improving business performance and team effectiveness as your company grows.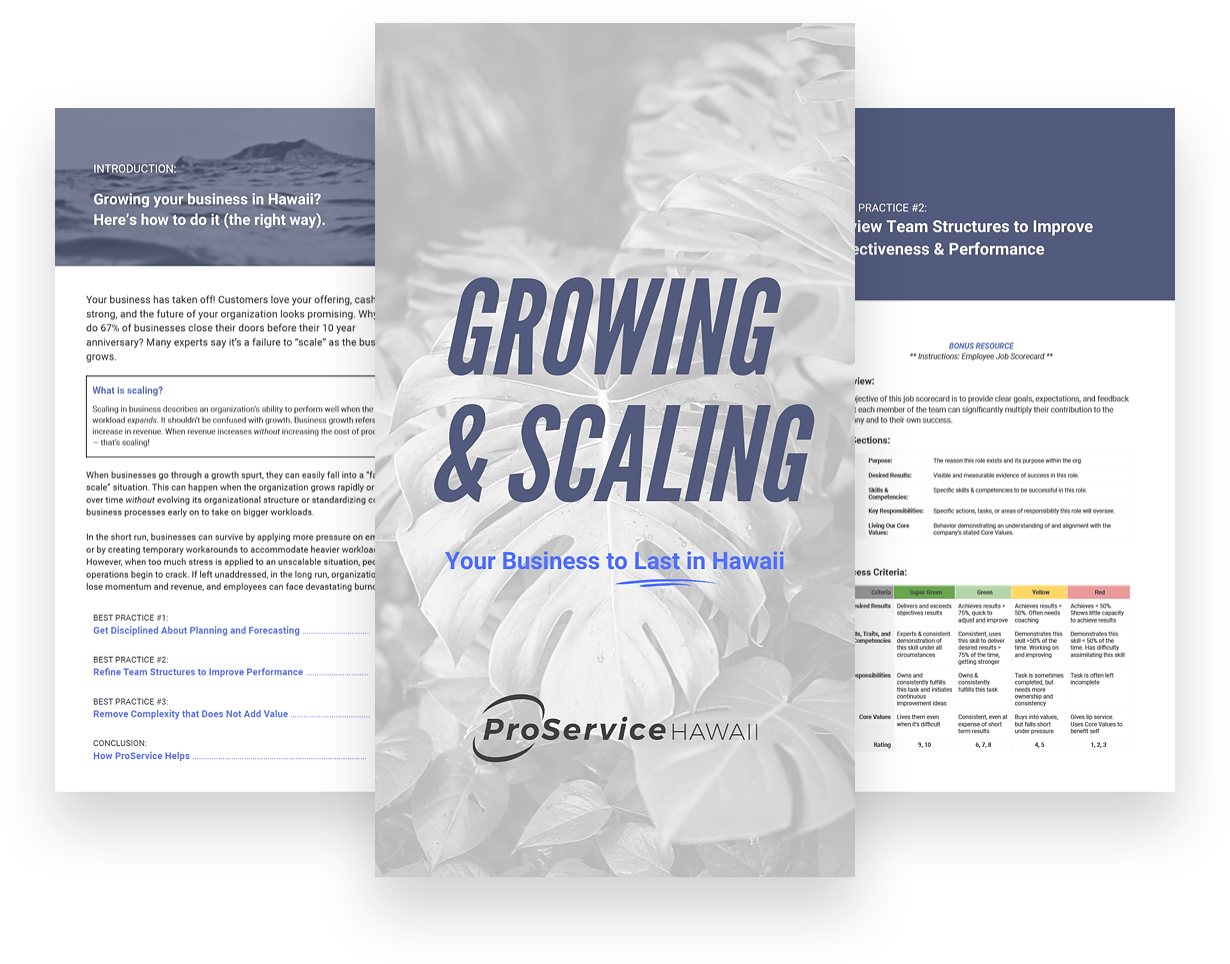 Growing your business? Make sure you scale it the right way.
Tourism is roaring back to Hawaii and many businesses are going through a painful growth spurt in order to meet increased demand.
In this guide, you'll learn the difference between growing and scaling your business and why it matters for long-term survival. We cover strategies and best practices, plus provide lots of resources to help you get started today.
Best Practice #1: Get Disciplined About Financial Planning
Best Practice #2: Refine Team Structures to Improve Performance
Best Practice #3: Remove Complexity that Does Not Add Value