LIVE WEBINAR |

WED, JAN 25 @ 10 AM
Hawaii Economy 2023
Predictions, Pivots & Priorities
What's the overall economic outlook for Hawaii in 2023? Which industries will grow or decline? What will happen with inflation, interest rates, and our available workforce? Join ProService, UHERO's Dr. Carl Bonham, and a panel of local business leaders to learn about Hawaii's economic forecast, and how businesses are pivoting their priorities to take advantage of and/or overcome this year's economic realities.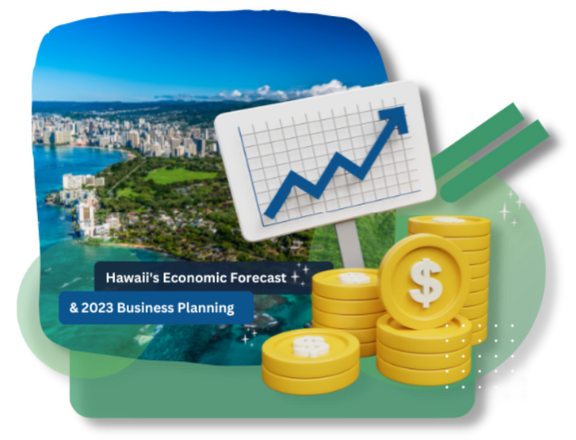 Inflation: Which of your expenses will be hit with the highest price increases?
Interest rates: How will the cost of borrowing go, and when can we expect rates to decline?
Tourism: Are the Japanese returning in 2023, and will Mainlanders continue to fill the gap?
Recession: Is construction really recession-proof?
Workforce: Will our local workforce continue to shrink?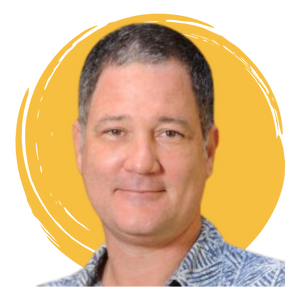 Dr. Carl Bonham, Executive Director, UH Economic Research Organization (UHERO)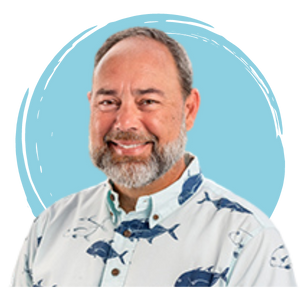 Mattson Davis, President of Magics Beach Grill; President of Ulu Development; Managing Partner of Manini Holdings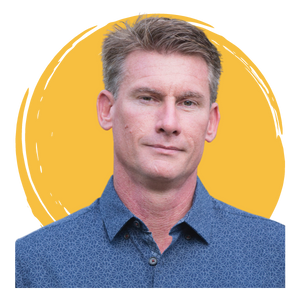 Joe Miller, President of Seal Masters of Hawaii and Elite Construction Services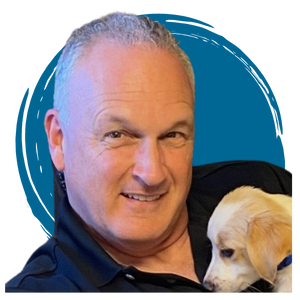 Steve MacKinnon, CEO of Maui Humane Society

Moderated by Steve Seto, VP of Marketing, ProService Hawaii
Join ProService, UHERO's Dr. Carl Bonham and top CEOs to learn the answers to these questions. Hear how the implications vary by industry and how businesses like yours are pivoting their 2023 priorities to leverage and/or overcome their economic realities.
Learn More About Our Experts:
Dr. Carl Bonham, Executive Director of UH Economic Research Organization (UHERO)
Dr. Carl Bonham is UHERO's Executive Director and Professor of Economics. UHERO is Hawaii's preeminent economic forecasting organization, analyzing Hawai`i's unique economic development challenges and opportunities. UHERO's impact and scope have grown dramatically under Carl's leadership. Carl's current research focuses on models for UHERO's quarterly Hawaii Forecasting System. His research spans macroeconomics, applied econometrics and forecasting, tourism economics, and the Hawai`i economy. Carl is a member of the State of Hawaii Council on Revenues, and the House Select Committee on Covid-19 Economic and Financial Preparedness.
Mattson Davis, President of Magics Beach Grill and Ulu Consulting; Managing Partner of Manini Holdings
Having called the Big Island home since March 1997, Mattson is the owner of Magics Beach Grill which instantly became an energizing place for the North Kona community to gather. Mattson has decades of experience in the restaurant and beverage industry, including as President and CEO of Kona Brewing Company, dramatically growing the business and ultimately selling it to Anheuser Busch. Mattson is also the Founder and President of Ulu Consulting which assists startup food and beverage companies, coaching business owners in entrepreneurship, brand development, go-to-market strategies, creative partnerships, and long-term succession planning. As Managing Partner of Manini Holdings, Mattson's real estate developments include Brewery Block in Kailua-Kona, a six-acre mixed-use property near the heart of Kailua Village, with tenants including marquee restaurants, retail, light industrial, and craft manufacturing. Mattson is active in many community organizations, including the Hawaii Restaurant Association, Bill Healy Foundation, Kailua Village Improvement District, ACF Chefs de Cuisine, and Kona-Kohala Chamber of Commerce. Mattson has been working with many groups who are innovating novel strategies & programs to combat the long-term economic impacts of the pandemic, and the perfect storm of inflation and acute short-staffing.
Joe Miller, President of Seal Masters of Hawaii and Elite Construction Services
Joe is CEO of a family of integrated, construction, restoration, repair, manufacturing, equipment rental, and maintenance companies, all known for their Elite Master Plan which delivers Hawaii's highest level of quality and code compliance, helping property owners and managers protect and restore the structural integrity and asset value of their commercial properties. Seal Masters of Hawaii specializes in concrete restoration and repair, waterproofing, painting, elastomeric coatings, and caulking (sealants). Elite Construction Services is Hawaii's #1 contractor of railing & window replacements, specializing in the manufacture, installation, and replacement of state-of-the-art guardrail & railing, window & glass systems for condominium, commercial, and hotel buildings. Joe and his team have created a unique culture of employee empowerment, teamwork, and physical and mental wellness, which together with an excellent benefits package and ongoing nurturing of a future group of new recruits, has made their companies best places to work. Additionally, Joe serves on the board of directors at Maui Divers, one of Hawaii's largest retail jewelry companies.
Steve MacKinnon, CEO of Maui Humane Society
The Maui Humane Society, a 501(c)(3) non-profit organization, is the only open-admission animal shelter on the island of Maui. Under Steve's strong leadership and vision, Maui Humane Society's compassionate staff have expanded their ability to deliver their mission "to protect and save the lives of Maui's animals, accepting all in need, educating the community, and inspiring respect and compassion towards all animals." During his 35-year criminal justice and public administration career on the mainland, Steve had already begun integrating his love of animals with his community outreach expertise as Chief of Humane Law Enforcement and Vice-President of Community Response with the San Diego Humane Society. In 2019, Steve brought his proven success and passion to Maui, collaborating with the community so everyone is working together to find the best possible solutions for Maui island's animals. Specifically by creating a better world for animals, their owners, and the greater community.
About ProService Hawaii
Since 1994, ProService Hawaii has helped employers hire, manage, and grow their teams with bundled solutions for payroll, benefits, HR administration, compliance, and advice. Serving over 2,500 clients, ProService Hawaii has five offices on four islands and is committed to making it easier to be a Hawaii employer. ProService Hawaii is repeatedly recognized as one of Hawaii's Top 250 Employers and Best Places to Work. To learn more, visit www.proservice.com or call us at (808) 427-4032 for a free 15-minute HR consultation.