F R E E C A L E N D A R :
The Ultimate 2023 Human Resources Calendar for Hawaii Businesses
Never miss a key date, whether it's Employee Appreciation Day, or the deadline to file your Hawaii unemployment taxes. Get all the important dates you need to have a stellar year and stay ahead of the game in 2023.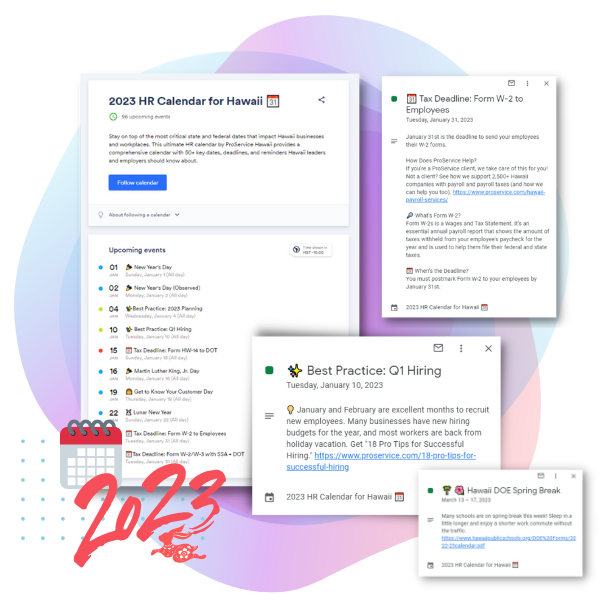 Subscribe to our digital calendar, or download a hard copy!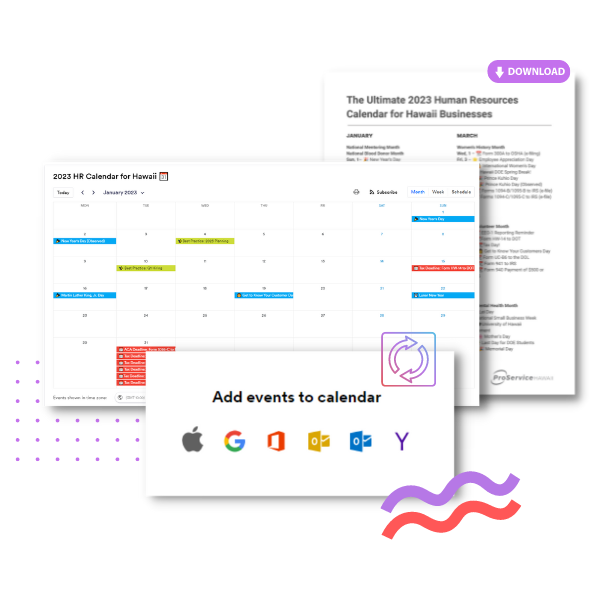 90+ key dates with tips and advice
Key IRS, Hawaii Department of Taxation, and ACA deadlines
Federal, state, and bank holidays (plus DOE school breaks)
Best practices and reminders to engage and retain employees